---
Exploring Educational Choices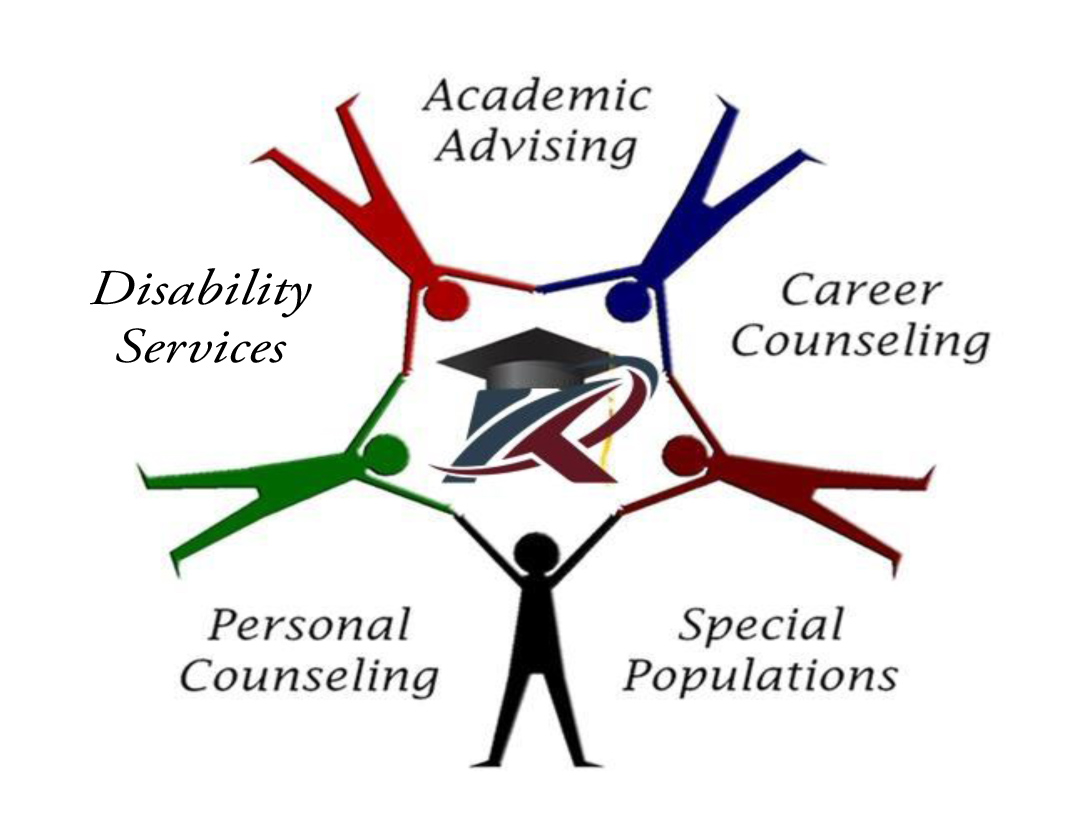 The Counseling and Career Office is located in the Student Success Center. College is a time of many changes and decisions and at times students may feel the need for help in coping with those changes and making those decisions. Kirtland's licensed professional counselor is trained to help students deal with the college experience.
Services provided include the following:
Personal, career, and academic counseling
Administering and interpreting interest and personality test instruments for students seeking career and educational information (no charge)
Administering standardized tests for college credit (proctor fee and test publisher fee charged)
Referral information for other available counseling services
Personal counseling is helpful in situations where problems are persistent and bothersome to the point that discussion with another person is needed. Personal counseling on campus is available through the Counseling Office. Long-term counseling is available through referral to community agencies that provide this service. The college maintains a referral list of local crisis centers and mental health clinics qualified and available for personal counseling.
This office also offers a wide variety of services to individuals who desire assistance with career planning and preparation. Help is available with career exploration, job search strategies, résumé/cover letter writing, interviewing techniques, and employability skills. For individuals seeking employment, numerous job search resources are located on the Internet at www.kirtland.edu/career-counseling. The Job Bulletin Board contains positions that employers have listed with the college. Links to area newspapers and popular job search sites are available. Students may also check the career and employment services bulletin board in the administration building for other job opportunities.
Preparing to Transfer
(From Kirtland to the senior institution)
Transfer students need to be aware of all deadlines, such as payment for tuition and fees, residence hall reservations, financial aid and scholarships, placement testing, etc.
Campus Visit
Before transferring, students should visit the institution to which they plan to transfer, preferably during daytime campus hours. When visiting the campus, it is important that students talk to an advisor in their program of study.
Transferring Credit
Students must submit a written request for an official copy of their Kirtland transcript from the Registrar's Office. This copy must be sent directly from the Registrar's Office to the college or university of their choice. Upon the student's admission, the senior institution will perform a credit evaluation of his/her transcript.
When students transfer to a senior institution that operates on terms or quarters rather than semesters, they need to be aware of possible credit hour differences. For example, two (2) semester credits = three (3) term or quarter credits.
The college, with partial funding from the Michigan Department of Labor and Economic Growth, provides support services to meet the needs of certain populations. Members of special populations include students who are economically or academically disadvantaged, students with disabilities, those with limited English proficiency, single parents (including single pregnant women), displaced homemakers, and students who are pursuing careers that are nontraditional for their gender. Support services and assistance to help them reach their career goals include the following:
Education Development Plan (EDP)
Referrals to other departments or community agencies
Attendance costs
Services for students with disabilities
Students who qualify for services are identified under Section 504 of the Rehabilitation Act of 1973 and the Americans with Disabilities Act of 1990. Students must provide the Coordinator of Student Support Services with documentation of disability from an appropriate licensed professional, such as a medical doctor, psychologist, or psychiatrist. Verification of disability forms and a request form for auxiliary aids or services, academic adjustment or other accommodations are available in the Student Support Services Office. Some examples of services and accommodations follow:
Instructional accommodations—scribes, readers, sign language interpreters
Testing adaptations—extended time, oral examinations
Technological assistance—wireless amplification devices, a reading machine
Liaison with Michigan Rehabilitation Services and Michigan Commission for the Blind.
Kirtland Community College's Student Assistance Program has been developed in response to U.S. Department of Education directives and through the cooperation of local health care agencies. The program is designed to provide Kirtland students with help in dealing with emotional, medical, social, family, alcohol and/or drug abuse problems. Since such problems are considered treatable, students are urged to seek help before personal problems seriously damage academic performance or the future quality of their life.
The Student Assistance Program can help by:
Providing the opportunity to discuss a personal situation with a caring professional
Offering referral information on local agencies or specialized treatment services
Suggesting a local support group sharing the same concern
Providing information on the use and abuse of drugs including alcohol
Providing information on how to deal with emotional, medical, social, or family problems
Information about this program is available in the Student Success Center or by calling 275-5000, ext. 280.