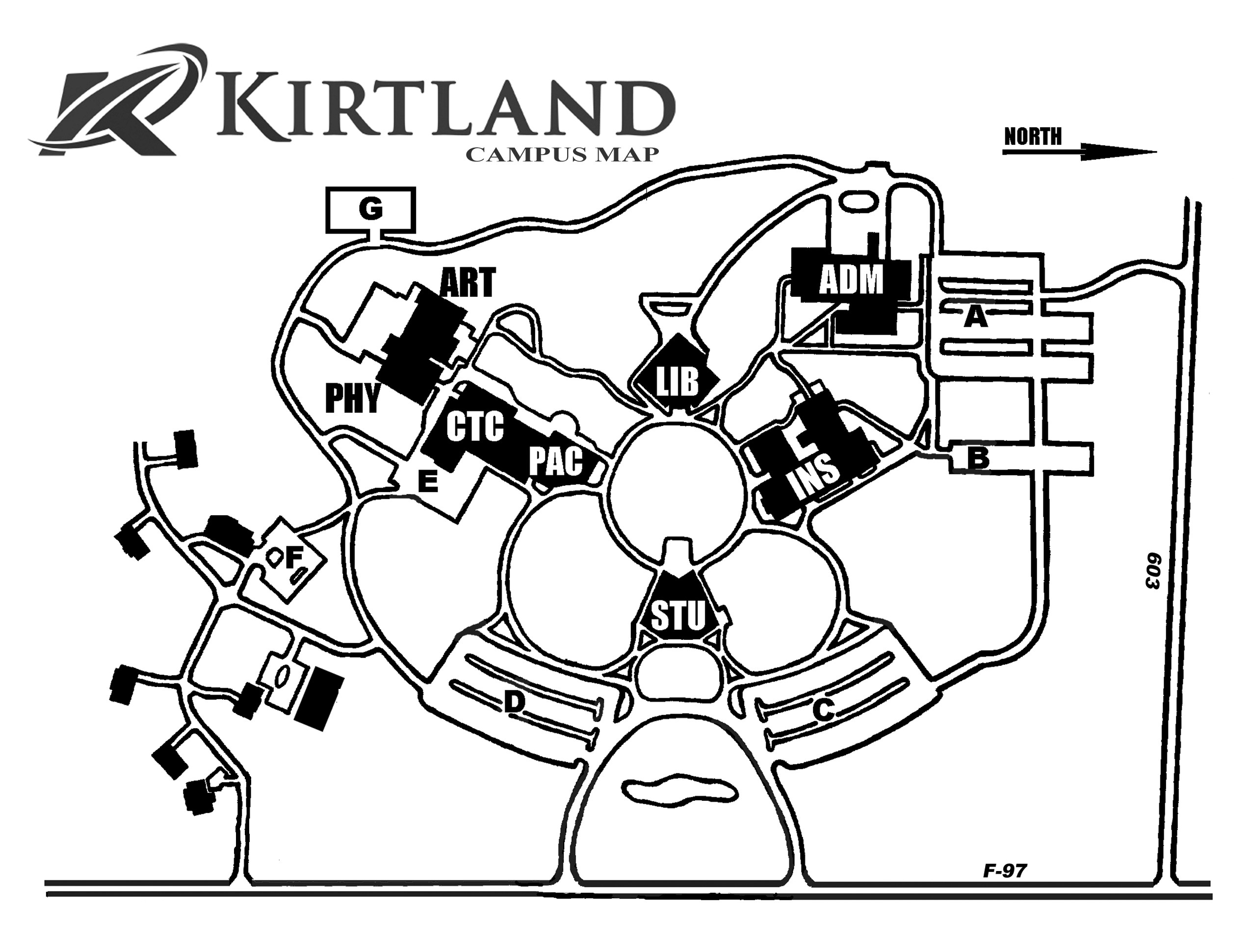 A – H - Parking lots.
ADM - Administration Center – Upper Level - Accounting; Admissions; Business Conference Room; Business Office; Classrooms ; Human Resources; President's Conference Room; President's Office; Public Information; Registrar's Office; Student Activities; Student Financial Services; Student Success Center; Testing Center; Webmaster; Vice President of Instructional Services; Vice President of Student Services. Lower Level - Athletics; Kirtland Foundation; Public Safety; Student Food Pantry; Wellness Room.
ART - Fine Arts Center - Art Department Office; Art Gallery; Art lab; Sculpture lab.
CTC - Career Technology Center -  Automotive Technology; Cosmetology; Kirtland Center for the Performing Arts; Ticket Office.
INS - Instructional Center – Upper Level – Health Sciences Lower Level – Center for Teaching & Learning; Classrooms; Faculty Offices; Biology lab; Chemistry Lab; Instructional Administration; Honors Program & PTK Office; Music lab; Nursing lab; Physics lab.
LIB - Library - Computer Lab; Information Technology; Library, Tutoring Center.
PHY - Physical Plant – Facilities Management; Printshop/Mailroom
STU - Student Center – Boardroom; Bookstore; The Grill (cafeteria); COOR Offices, Student Senate Office, Campus Security.